Antiques dealer launches NFT—of his 17th-century Delftware vase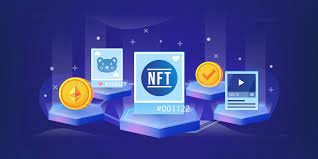 Read Time:
1 Minute, 30 Second
In the Venn diagram of the art market, you might expect that the traditional world of 17th-century, Dutch Delftware and the new craze for NFTs would never, ever, overlap.
But you would be wrong.
Today, the long-established, Amsterdam-based dealership Aronson Delftware has launched two series of five NFT-based "digital twins" of a 17th-century Delftware tulip vase, created using 3-D scanning technology.
Aronson has created the works with an Amsterdam-based startup tech-company, FloatScans, and a digital creator, bo.kè.
Robert Aronson has called the project Reflections on Art & Life and he says of the project: "This is the first time ever that the NFTs of digital renders like these will be sold. It is truly a magical experience the first time you see it as they are indistinguishable of the actual art works."
The 3-D twins of the vase, which have been doctored in different ways (one, titled Locked Down, is daubed with "How much longer?" in red letters), are being auctioned through the NFT marketplace Opensea—they were minted today.
"As far as we know this has never been done before," Aronson says. "We have put the website's minimum reserve of ETH 1 (around £1,300) and bid increments of ETH 0.1 on the models. Of course, we hope that people will understand the significance of this development and the digital-twins will fetch more, but we are actually not in it for the proceeds."
The original 17th-century Delftware vase remains on sale, separately, priced at €125,000 (£107,000).


Source: The Art Newspaper – The Art Newspaper